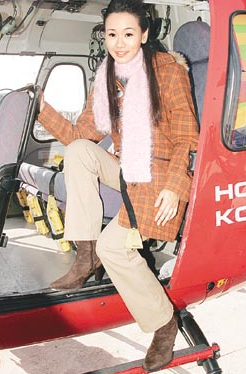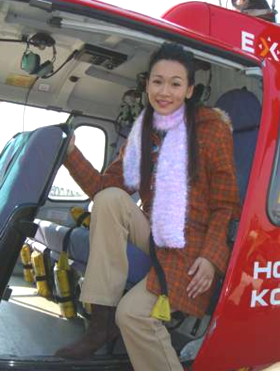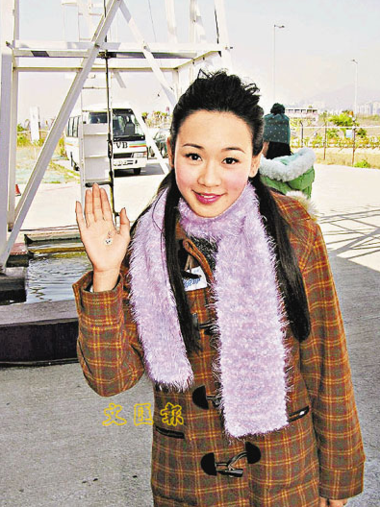 Shirley Yeung, Charmaine Sheh, Charles Szeto and other cast of "Always Ready" attended the promotion of "[Together] Dreams Soar Charitable Function", with many other charity organizations representing public figures, together they sit in the "The airborne quick line" which is free and provides 200 seats on the helicopter – they all soar through the sky.

Startled Without Personal Secrets
In magazines, they were mentioning that Shirley, with her boyfriend, Gregory Lee spent four million dollars on their new home. At this moment, she moved back to her old village to live to prevent being taken pictures of when taking a bath/shower. Because she is away from ground floor, so at the moment, you couldn't tell who the person in the photo was. When asking for proof, Shirley unexpectedly mentions her mother - she reads a magazine and laughs: "My mother is being photographed like this, it does not even respect her privacy! I will tell my mother to be careful." Shirley expresses that she frequently goes to visit her old village, also changes clothes, but she would not change near a window, she says: "I think it's erally startling, it's like there's no privacy." (Have you had a bath/shower in the old village?) "That day, I was washing my dog." (But the white bra being photographed, was that yours?) "That was my mother's, I don't wear that colour." When asking if she would buy a house for her mother and father, this may stop being taken photographs? Shirley says: "On a long term plan, my mother has thought of buying a new house, but now it is only the beginning, I will do my best at work."

Mother Wishes Her Good
Shirley originally living with Gregory in Saigon, but now he moves to his mother Sze Ming's new house, asking Shirley would she ask her mother to move to Saigon and live with her, with no front face answer, she said: "This problem is very easy to solve, I would ask my mother to put some flowered paper on the windows, as well as closing them." Always an obedient girl, Shirley was asked why this time she would mention this problem about her mother? She laughs: "My mother treats me very well, so I treat her very good as well!"

*Note: This news is mostly RUMOURS! The correction, Shirley did NOT live with Gregory in Saigon.. they were actually NEIGHBOURS. Now, Shirley has temporary moved back to live with her mum and dad.