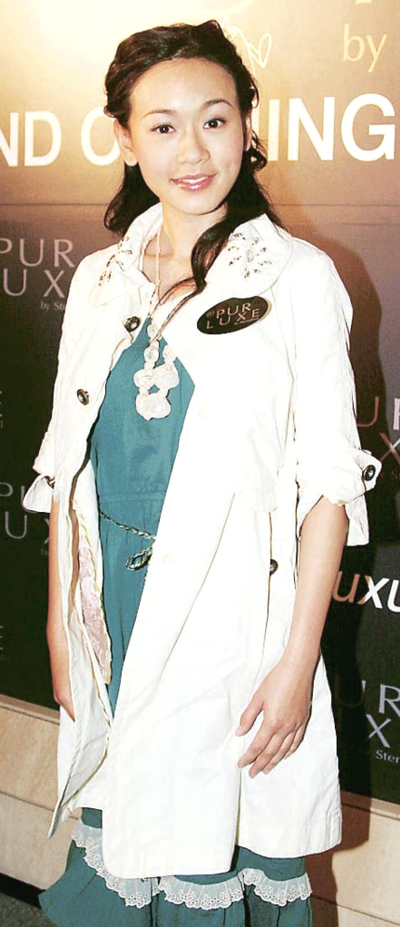 Last night, Lee San San, Shirley Yeung and Chui On On all attended the France "Beauty Award Promulgation Ceremony" Dinner Party and Award Evening. Chui On On received the 'Noble Beauty Award', while Lee San San received the 'Beautiful Charm Award'. As for Shirley, received the 'Fresh & Clear Award'. Other stars who attended this ceremony were Lee Lung Yi and Cheung Lok Yueh.

Shirley Stands Up For 'Future Mother-in-Law'
Moreover, when talking about – in a Weekly Magazine, about Sze Ming living in the 'village' for a long time and because not paying rent in time – were asked to move out by the owner. Shirley immediately replied that there wasn't such thing, expressing that boyfriend Gregory Lee recently told them that there wasn't a case where they were asked to move out. "It was mainly because the owner has already given this house to the proxy; therefore, the report lost the facts." Shirley also expressed that Sze Ming has shown a little unhappiness, but she says that she does not mind. The report also refers to the houses' third storey is Shirley's and Gregory's place. Shirley again, declares that the report has lost some of the facts; the reporter asks if she is living with her boyfriend? She replies: "Not now."