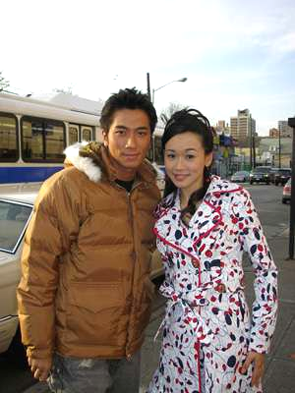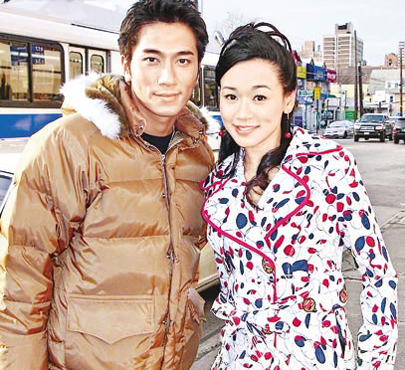 Ron Ng and Shirley Yeung headed out to New York this Christmas for the first time, making some real money in a stage performance as well as being invited to be guests at a promotion for a cosmetic surgery company. As their schedule was quite tight, they headed out to the venue straight away when they arrived in the afternoon to do their final rehearsals for the performance the following day. Although this was the first time in New York for them both, the audience were very supportive and called for encore numerous times. They each performed four songs and ended on a high note as the audience screamed in support. Ron became good friends with the local choreographer as they tried out each other's skills and he has arranged to take lessons from him again in May.

After the show, the pair had an hour's spare time and Shirley immediately headed out to do some shopping, spending a five figure sum on Christmas presents for her friends and family and buying herself a pair of shoes, full of praises saying how beautiful and inexpensive they were. Ron did not buy anything and just went window shopping. After the shopping trip, it was very late and they were tired, but they decided to give up their resting time to go for a drive around the sights, heading out to Times Square and soaking in the bustling and festive atmosphere.

Both Ron and Shirley found the trip to be fulfilling and happy as they combined business with pleasure, but Shirley was a little disappointed that she was not able to see any snow. Ron has longed to go and visit New York, so his wish was fulfilled this time and more importantly he could meet with his friends there. He hopes that next time he will have more time to see the sights and go shopping.